Power of Public Procurement:
Government-Buying Co-operation to Accelerate the Circular Economy
Circular Procurement Summit
Circular Innovation Council is organizing Canada's next Circular Procurement Summit. Join us for an exclusive learning and application experience that showcases how governments and private sector organizations can influence markets to create circular supply and service by redefining value and incorporating circular demands into tenders and contracts across sectors.
Governments are rapidly developing rebuild and resiliency agendas to reshape economies in service of people and planet in pursuit of the circular economy. In doing so they are recognizing public procurement as a powerful and direct mechanism to accelerate circularity by reconsidering how products and services are manufactured, obtained, and used.
Governments share common interest to advance positive economic, environmental, and social objectives; and understand that the potential to shift markets grows exponentially through collaboration and aligned purchasing requirements.
This Accelerator Session, hosted by Circular Innovation Council, profiles exciting new collaborations between international, national, and regional governments to coalesce collective and co-operative interests in developing circular procurement criteria.
Greening Government Operations
This initiative will enable countries around the world to share lessons learned and promote innovation to support the work underway by countries to meet their commitments under the Paris Agreement.
Learn more about why this initiative was developed and its link to country-specific plans for greening government operations.
FeaturinG
The Treasury Board of Canada Secretariat provides advice and makes recommendations on how the government spends money on programs and services.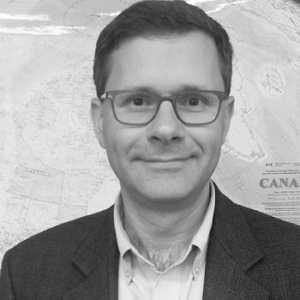 Within the Treasury Board is the Centre for Greening Government, which provides leadership toward net-zero, climate-resilient and green Government of Canada operations; and aids the transition to a net-zero, circular economy through procurement that includes lifecycle assessment principles and the adoption of clean technologies and green products and services. Showcasing this co-operation is Nick Xenos, Executive Director, Centre for Greening Government, which works with departments and agencies toward low-carbon, sustainable, and climate resilient government operations with a goal to lower emissions by 40 percent by 2030.
Fair and Circular Information Technology
Digital technology has driven global collaboration but not without consequence. While we have instant access to a world of information the tools that we use eventually become electronic waste, which represents two percent of solid waste streams and 70 percent of all hazardous waste lost to disposal globally.
The Circular & Fair ICT Pact (CFIT) is an international procurement-led partnership to accelerate circularity, fairness, and sustainability for the information communications technology (ICT) sector. 
This initiative accelerated by the Government of the Netherlands now includes collaboration with six other European countries. It lays the foundation for united international procurement that brings together public and private procurers and governments in a collective movement.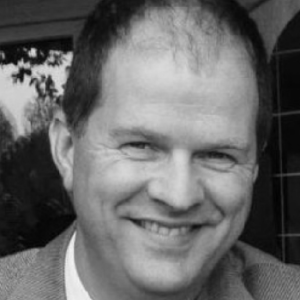 Going into detail on this co-operative government-buying pact is Cuno Van Geet, Strategic Advisor Circular Procurement at Rijkswaterstaat, the executive agency of the Ministry of Infrastructure and Water Management for the Government of the Netherlands. For more than 15 years his focus within sustainability was on energy and climate; in the last 10 years he has shifted toward procurement, resources, and the circular economy.
CIRCULAR ECONOMY STRATEGY AND ACTION PLAN FOR PLASTICS IN THE GREAT LAKES
The binational Great Lakes region, shared by Canada and the United States is North America's economic engine with critically important sectors and supply chains crossing the border, including manufacture and sale of plastic products for industries and consumers.
A lot of this plastic material, however, is lost to disposal or in the Great Lakes as litter. In response, the Circular Great Lakes initiative is working with partners to develop a circular economy strategy for plastics in the region, setting the stage for targeted actions and partnerships over the next five years.
This session focuses on efforts by the Council of Great Lakes Region to create a circular economy for plastics, including the role that mature end-markets and government procurement at all levels can play to enable and shift markets to close the loop.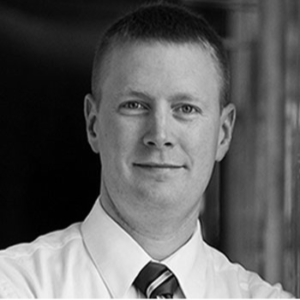 Presenting this collaboration is Mark Fisher, Chief Executive Officer, Council of the Great Lakes Region, who brings a wealth of experience in international affairs. Prior to joining CGLR, he served as a foreign policy advisor in the Privy Council Office, which supports the Prime Minister of Canada and the federal Cabinet, where he focused on advancing Canada's interests in North America and the Asia-Pacific region.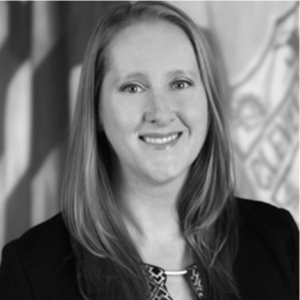 Also joining is Kristin Hall, Director, City of Cleveland – Mayor's Office of Sustainability, who is part of the team that aims to transform Cleveland into a Green City on a Blue Lake. Sustainable Cleveland engages people from all walks of life, working together to design and develop a thriving and resilient Cleveland region that leverages its wealth of assets to build economic, social and environmental well-being for all. 
Circular Innovation Council – originally established as Recycling Council of Ontario in 1978 – believes that shifting production and consumption in a circular economy simultaneously supports environmental, economic, and social objectives of sustainable living.
We are inclusive and collaborative among supply and value chains, and seek to advance business models, products, and services that can deliver on the values and benefits of a circular economy.
Through better resource efficiency – reuse, share, repair, refurbish, remanufacture, recover in a closed-loop system – we can reduce waste, pollution, and carbon emissions. In doing so, we showcase innovation by putting circular economy concepts into action.