Circular Procurement Summit 2021 AGENDA
Monday, October 18, 2021
10 a.m. – 1 p.m. EDT (UTC-4)
People, Planet, Prosperity:
Leading Governments Using Procurement to Accelerate Circular Economies
Governments recognize the capacity for a successful circular economy delivers prosperity based on direct integration of environmental and social outcomes.
Public procurement — the process by which governments purchase goods, services and works from the private sector — represents 13 percent OECD countries' GDP. The ability and potential for governments to shift markets through spending is also far more influential and direct than other tools, such as regulation.
In a post-COVID reality with a goal to build back better public procurement can play a key role redefining value that balances people, planet, and prosperity.
This session showcases governments at any level around the globe that are leveraging procurement to accelerate a circular economy.
International Trade Agreements:
Friends or Foes of Circular Economy
Public procurement is regulated by legal frameworks and, at a federal level, commitments related to international trade agreements apply to different levels of governments in various ways.
This session explores trade agreements and their role as a potential barrier to integrating circular requirements in public procurement or if they can be leveraged to enable it.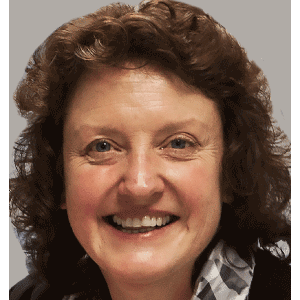 Manchester Institute of Innovation Research
PhD: Government Procurement: Price-Taker or Market-Shaper?
Tuesday, October 19, 2021
10 a.m. – 1 p.m. EDT (UTC-4)
Demanding Circular: 
How to Change Tender Requirements to Drive Markets Toward Circularity
Encouraging and enabling circular business model requires a shift in procurement criteria and scoring.   
The success of circular procurement depends on buyers who have the knowledge and skills to achieve best value beyond lowest price. But are there willing markets to support the shift in procurement criteria and scoring, and can we mitigate risks to ensure a smooth process?
 This session will explore key changes are required in tenders and Request for Proposals to shift markets and realign value propositions to deliver social and environmental outcomes along with fair pricing while mitigating risk.
Head, Sustainable Impact
HP Canada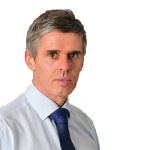 Director
Sustinable Global Resources
President and CEO
Aluminum Association of Canada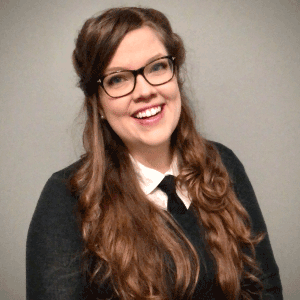 Sustainable Procurement Co-ordinator
City of Mississauga
Wednesday, October 20, 2021
10 a.m. – 1 p.m. EDT (UTC-4)
Net Zero in Nine Years:
Tackling Embedded Emissions Through Procurement
Governments world-wide are making commitments to reduce carbon emission, and efforts to combat climate change focus on the critical role of renewable energy and energy-efficiency measures. However, meeting climate targets also requires tackling the remaining 45% of emissions associated with making products.
As the largest buyers and most powerful procurers in their respective jurisdictions, governments are best positioned to shift markets that support and deliver low carbon goods and services.
This session focuses on how governments of all sizes are leveraging procurement opportunities to deliver on their carbon emissions commitments.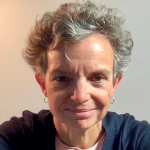 Senior Advisor in Green Procurement
Centre for Greening Government
Plastics:
Global Commitments in Procurement
Resources, like plastic, that have long been in circulation must be valued to their fullest extent, and the extraction of virgin material must be minimized if jurisdictions around the world want to effectively addresses plastic waste and climate change.
Recovery and recycling of plastics is one piece of the circular economy puzzle but what are the opportunities to reduce plastic at the source and extend the value while in use?
This session will explore global plastic commitments and how they are actioning procurement to keep the value of plastics within the economy to create closed-loop circular systems.
Thursday, October 21, 2021
10 a.m. – 1 p.m. EDT (UTC-4)
Circular Procurement Supporting Local Economies
Successful small- and medium-sized enterprises (SMEs) are central to a thriving economy and transitioning to a circular economy. In 2019, private sector businesses employed 12.3 million people in Canada. The majority of private sector employees worked for small- (1-99 employees) and medium-sized businesses (100-499 employees). They are agile and innovative by nature, however, often unable to find market penetration or support to scale-up their offerings.
Circular procurement can potentially facilitate opportunities for SMEs; leverage their local focus and services; and align them circular business models that includes swap, share, repair, and reverse logistics. 
This session uncovers how circular procurement can be a strategy to enable SMEs to scale-up and build local economies.
Power of Local:
How Circular Procurement Supports Communities
Cities, municipalities, and First Nations have the most significant collective buying power of the entire public sector. As population hubs, they are also centres for innovation and incubation, which gives them a first-hand account and influence of the effects of climate change, waste reduction, and social inequity.   
This session explores local and immediate influence of using procurement to encourage circular goods and services in communities.
Category Spends
Monday, November 15 – Thursday, November 18
10 a.m. – 1 p.m. EDT (UTC-4)
There are several common spend categories in public procurement. Each category presents a different opportunity to leverage the five circular business models in order to deliver on the benefits of circularity.
In these category spend sessions, buyers and vendors demonstrate, at sector- and product-specific levels, are actioning circular supply and demand. Presentations will include actual case studies.
Construction and Renovation
Office and Furniture Supplies
Facility and Building Management 
Registration
Early bird rates in effect to 24 September 2021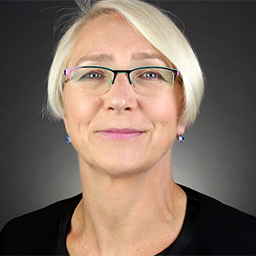 In her role as head of Sustainable Impact, Frances Edmonds is responsible for driving business from sustainability leadership. Focusing on Canadian's sustainable procurement practices Frances is working to change how Canada buys.  Sahe also oversees HP Canada's full suite of corporate social responsibility programs including strategic partnerships with key nonprofit organizations and an industry leading volunteer program. Under Frances's leadership, HP became the most sustainable technology company in Canada in 2018.
From being a founder of WWF's Living Planet @ Work and Living Planet @ Campus programs to her TEDx talk demonstrating the power of collaboration, Frances seeks new and innovative ways to leverage the power of HP to create meaningful change across Canada. Hear more in her recent podcast.
Frances also has a passion for environmental education developing and implementing global environmental education and volunteer programs for HP. She is frequently featured in the news as an expert resource for media on sustainable impact. In 2020 Frances was invited to participate on the Council of Canadian Academies (CCA) expert panel on the Circular Economy with the report to be published in 2021.
Frances received her second Clean 50  award in 2017 recognizing her as one of Canada's top sustainability professionals. She sits on the boards of Learning for a Sustainable Future and the Schulich Centre for Responsible Business advisory council.
Frances started her career with the UK Government as an enforcer of environmental health and safety requirements followed by her role as manager of environmental health and safety in Canada's chemical and pharmaceutical industries. Frances has a degree in Environmental science from Bradford University (UK), a post graduate diploma in Occupational Health and Safety and is a Canadian Registered Safety Professional (CRSP).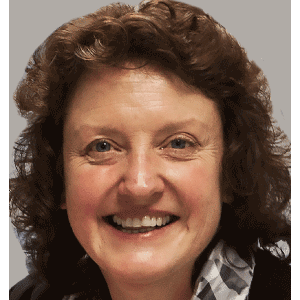 Sandra Hamilton is a Strategic Advisor, thought leader, and Canada's First Social MBA. Having won an international scholarship to advance her work, Sandra re-located to the UK to pursue PhD research which investigates the role of government procurement in society – Price-Taker or Market-Shaper?
To address the 21st Century Grand Challenges of poverty, inequality, and climate change, Sandra sees the WTO Government Procurement Agreement (GPA), which governs US$1.7 trillion in publicly funded contracts across 48 countries, as a potentially powerful, yet currently under-utilized, mechanism to link publicly funded global trade with a socially just transition to a more sustainable economy.
As an industry expert, in 2017, Sandra was nominated by Global Affairs Canada to present her work on 'The Importance of People, in a People, Planet, Profit approach to Sustainability' at the WTO Symposium on Sustainable Government Procurement in Geneva. This year, the WTO invited Sandra to participate in a panel of four global experts to discuss the future role and scope of the WTO-GPA?
WTO 2021 Public Forum: Trade Beyond COVID 19 – Building Resilience, strengthening the multilateral trading system and collective action towards sustainable trade.
Panel Discussion: Do international trade rules, including those in the WTO's Government Procurement Agreement 2012 and Free Trade Agreements, support or hinder countries in achieving this goal? What should be done, and how, so that government procurement can be deployed to make international trade more sustainable and at the same time to help countries to make the shift towards more low-carbon and circular economies (i.e. build back greener)?
Recently appointed as an expert to the British Standards Institute (BSI) Committee on Construction Procurement (CB/500), Sandra envisions a future where all taxpayer funded contracts must be designed to move markets toward the 2030 UN Sustainable Development Goals; to align and support priority environmental, social, and economic public policy goals. Known for her progressive, trade agreement compliant approach, Sandra designed both British Columbia's & Alberta's first Social Procurement Frameworks. By engaging business, construction associations and NGO's in innovative public sector demonstration projects across three Canadian provinces, her work and thinking has contributed to dispelling myths, and shifting mindsets regarding the role of government procurement in society.
About Sandra G. Hamilton:          Researcher Profile
[email protected] Blog:             Rise to the top: Socially responsible public procurement
OPBA Caveat Emptor Article:      Sustainable Public Procurement: Ontario Public Buyers Association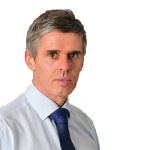 Dr. Mervyn Jones is an independent sustainable procurement specialist who has provided technical support on the development and implementation of the 10YFP: Sustainable Public Procurement Programme, a global framework of action to enhance international co-operation to accelerate the shift towards sustainable consumption and production in developed and developing countries.
He has also contributed to the EU LIFE REBus, a pioneering and testing a methodology that enables companies to transform their strategies to profitable, resilient, and more resource efficient business models (REBMs); and European Clothing Action Plan, which helps public procurers reach their environmental goals by using their buying power to stimulate a circular approach to workwear, and focuses on the clothing supply chain specifically to reduce waste and bring about effective waste recovery.
He previously worked for WRAP, where he led the Construction Waste Prevention programme, Sustainable Procurement, Manufacturing, and Products & Materials Programmes; and has a proven and independently audited track record in initiating and delivering projects that have demonstrated the business case for adopting and embedding more sustainable procurement policies and criteria into tenders and contracts.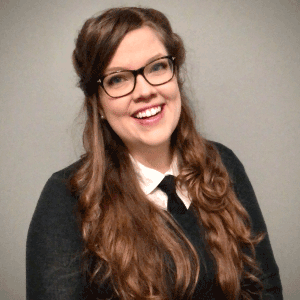 Andrea Westfall (she/her) is a Certified Sustainability Practitioner who has worked in various roles in supply chain in both the public and private sectors, including project management, process and policy development, and strategic sourcing. Andrea began work at the City of Mississauga as an Intermediate Buyer before transitioning to the role of Sustainable Procurement Coordinator, where she works to balance fiscal responsibility, social equity and environmental stewardship in the City's purchases.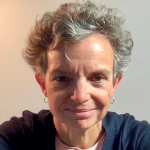 Soledad (Sol) Reeve is a Senior Advisor in Green Procurement at the Treasury Board of Canada Secretariat's Centre for Greening Government. Sol has practiced green procurement for fourteen years, working for the Province of BC before she joined the federal government in 2019. Over that time she has developed environmental policy and procedures in all major procurement categories and has pioneered strategic purchases for clean technologies, and most recently is exploring how to account for life cycle carbon emissions in the procurement process.  Sol is a Member of Canada's 2019 Clean50 Award in the public sector category, and the inaugural winner of Clean50's Sustainable Procurement Award. 
As President and Chief Executive Officer of the Aluminium Association of Canada (AAC) since 2009, Jean Simard is the industry's official representative and spokesperson with governments, business associations and the media, as well as with international organizations linked to the industry.
Mr. Simard holds a degree in Civil Law from the University of Ottawa, and is a member of the Barreau du Québec. He possesses extensive professional experience in public and government relations, mainly in sustainable development, energy and environmental affairs. Prior to joining the AAC, he was Vice-President Sustainable Development, Public and Governmental Affairs, at Gaz Métro, a Quebec-based energy company.
Mr. Simard represents the AAC at the International Aluminium Institute (IAI) and at the Aluminium Stewardship Initiative (ASI). He is a member of the Board of Directors and of the Executive Committee of the Quebec Industrial Aluminium Cluster (AluQuébec), as well as a member of the Board (Treasurer) of the Conseil patronal de l'environnement du Québec (CPEQ). Co-founder and member of the Board and Steering committee of SWITCH, the Alliance for a greener economy, he is one of the Leaders of the Canadian Smart Prosperity initiative. He is a member of the Advisory Council of the newly created Canadian Institute for Climate Choices. He is a member of the Steering Committee of Forum Concertation on Circular Economy and of the Public Affairs Committee of the Quebec Employers Council. He chairs the Board of Directors of the Quebec Music & Art Conservatories Foundation and is a member of the Board of Petits Chanteurs du Mont-Royal. He is also a member of the Ambassador Circle of Nature Conservancy Canada's, Quebec Chapter.