Featured Topics
Monday, October 18, 2021
10 a.m. – 1 p.m. EDT (UTC-4)
People, Planet, Prosperity
Leading Governments Using Procurement to Accelerate Circular Economies
Governments recognize the capacity for a successful circular economy delivers prosperity based on direct integration of environmental and social outcomes.
Public procurement — the process by which governments purchase goods, services and works from the private sector — represents 13 percent OECD countries' GDP. The ability and potential for governments to shift markets through spending is also far more influential and direct than other tools, such as regulation.
Public procurement can play a key role redefining value that balances people, planet, and prosperity in a post-COVID reality with a goal to build back better .
This session showcases governments at any level around the globe that are leveraging procurement to accelerate a circular economy.
International Trade Agreements
Friends or Foes of Circular Economy
Public procurement is regulated by legal frameworks and, at a federal level, commitments related to international trade agreements apply to different levels of governments in various ways.
This session explores trade agreements and their role as a potential barrier to integrating circular requirements in public procurement or if they can be leveraged to enable it.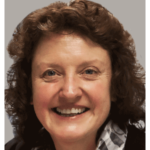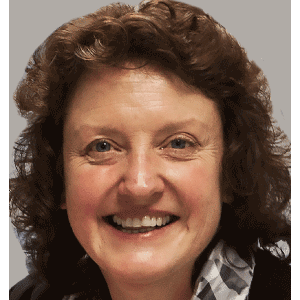 Manchester Institute of Innovation Research
PhD: Government Procurement: Price-Taker or Market-Shaper?
Tuesday, October 19, 2021
10 a.m. – 1 p.m. EDT (UTC-4)
Demanding Circular 
How to Change Tender Requirements to Drive Markets Toward Circularity
Encouraging and enabling circular business model requires a shift in procurement criteria and scoring.   
The success of circular procurement depends on buyers who have the knowledge and skills to achieve best value beyond lowest price. But are there willing markets to support the shift in procurement criteria and scoring, and can we mitigate risks to ensure a smooth process?
 This session will explore key changes that are required in tenders and Request for Proposals to shift markets and realign value propositions to deliver social and environmental outcomes along with fair pricing while mitigating risk.
Wednesday, October 20, 2021
10 a.m. – NOON EDT (UTC-4)
Net Zero by 2050
Tackling Embedded Emissions Through Procurement
Governments world-wide are making commitments to reduce carbon emission, and efforts to combat climate change focus on the critical role of renewable energy and energy-efficiency measures. However, meeting climate targets also requires tackling the remaining 45% of emissions associated with making products.
As the largest buyers and most powerful procurers in their respective jurisdictions, governments are best positioned to shift markets that support and deliver low carbon goods and services.
This session focuses on how governments of all sizes are leveraging procurement opportunities to deliver on their carbon emissions commitments.
Thursday, October 21, 2021
10 a.m. – 1 p.m. EDT (UTC-4)
Circular Procurement Supporting Local Economies
Successful small- and medium-sized enterprises (SMEs) are central to a thriving economy and transitioning to a circular economy. In 2019, private sector businesses employed 12.3 million people in Canada. The majority of private sector employees worked for small- (1-99 employees) and medium-sized businesses (100-499 employees). They are agile and innovative by nature, however, often unable to find market penetration or support to scale-up their offerings.
Circular procurement can potentially facilitate opportunities for SMEs; leverage their local focus and services; and align them with circular business models that includes swap, share, repair, and reverse logistics.
This session uncovers how circular procurement can be a strategy to enable SMEs to scale-up and build local economies.
Featuring
Power of Local
How Circular Procurement Supports Communities
Cities, municipalities, and First Nations have the most significant collective buying power of the entire public sector. As population hubs, they are also centres for innovation and incubation, which gives them a first-hand account and influence of the effects of climate change, waste reduction, and social inequity.   
This session explores local and immediate influence of using procurement to encourage circular goods and services in communities.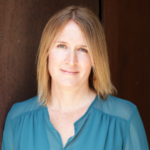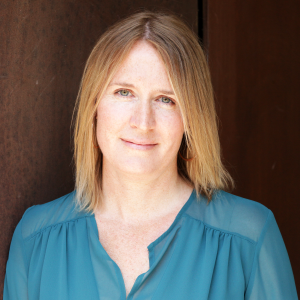 Co-Founder | Principal Consultant
SCC Consulting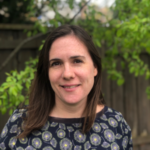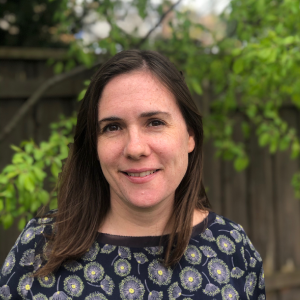 Co-Founder | Principal Consultant
SCC Consulting
Spend Categories
November 15 – 18
10 a.m. – 1 p.m. EDT (UTC-4)
Leveraging procurement to influence markets 
There are several common spend categories in public procurement. Each category presents a different opportunity to leverage the five circular business models in order to deliver on the benefits of circularity.
In these category spend sessions, buyers and vendors demonstrate, at sector- and product-specific levels, are actioning circular supply and demand. Presentations will include actual case studies.
Construction & Renovation
10 – 11:30 A.M.
Plastics
11:30 A.M. – 1 P.M.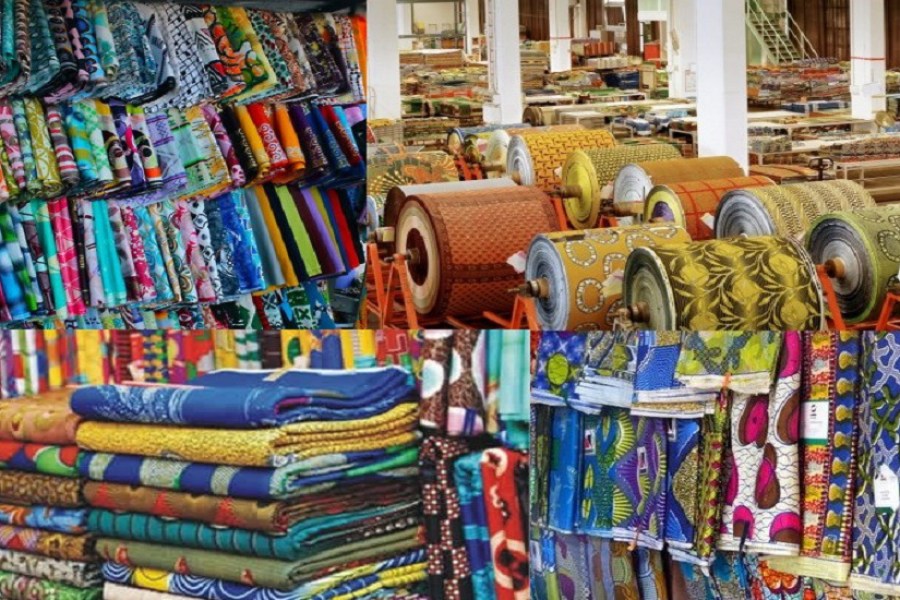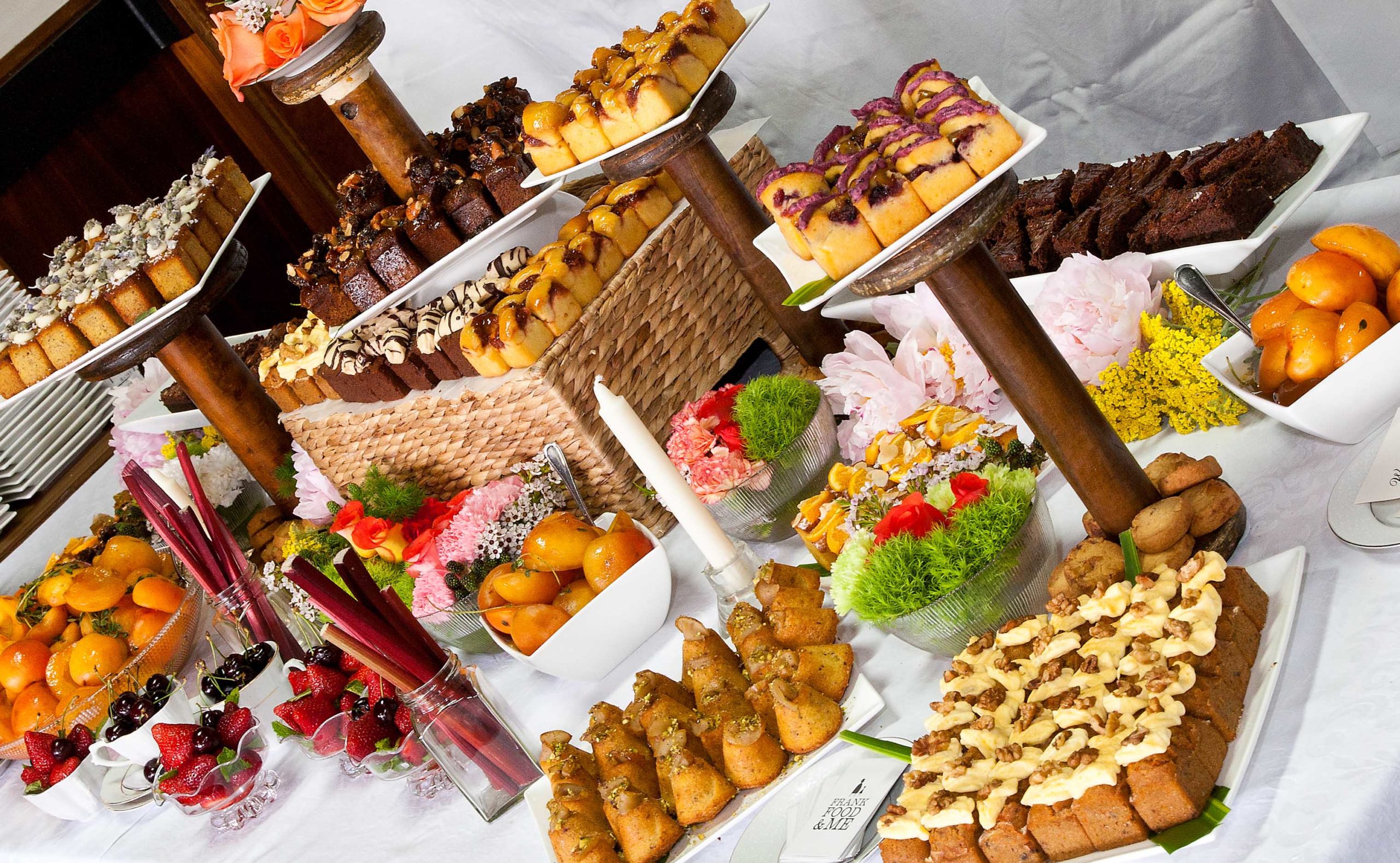 Food & Catering
11:30 A.M. – 1 P.M.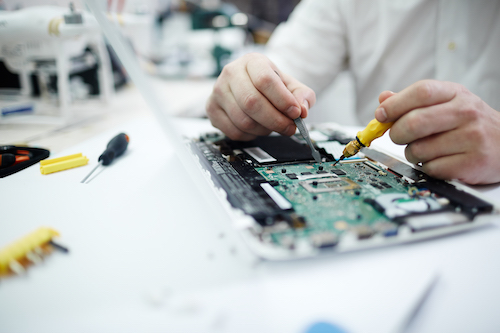 Information Technology
10 – 11:30 A.M.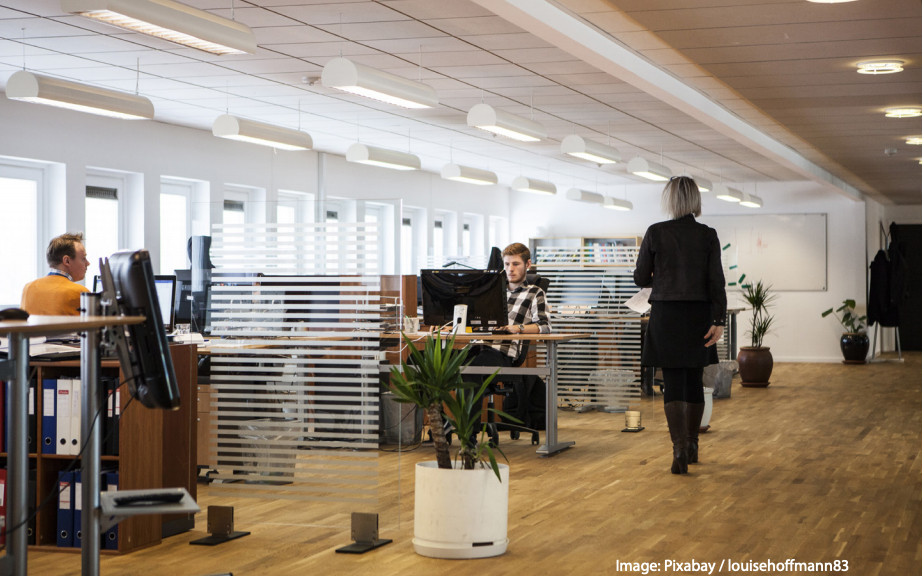 Office & Furniture Supplies
11:30 A.M. – 1 P.M.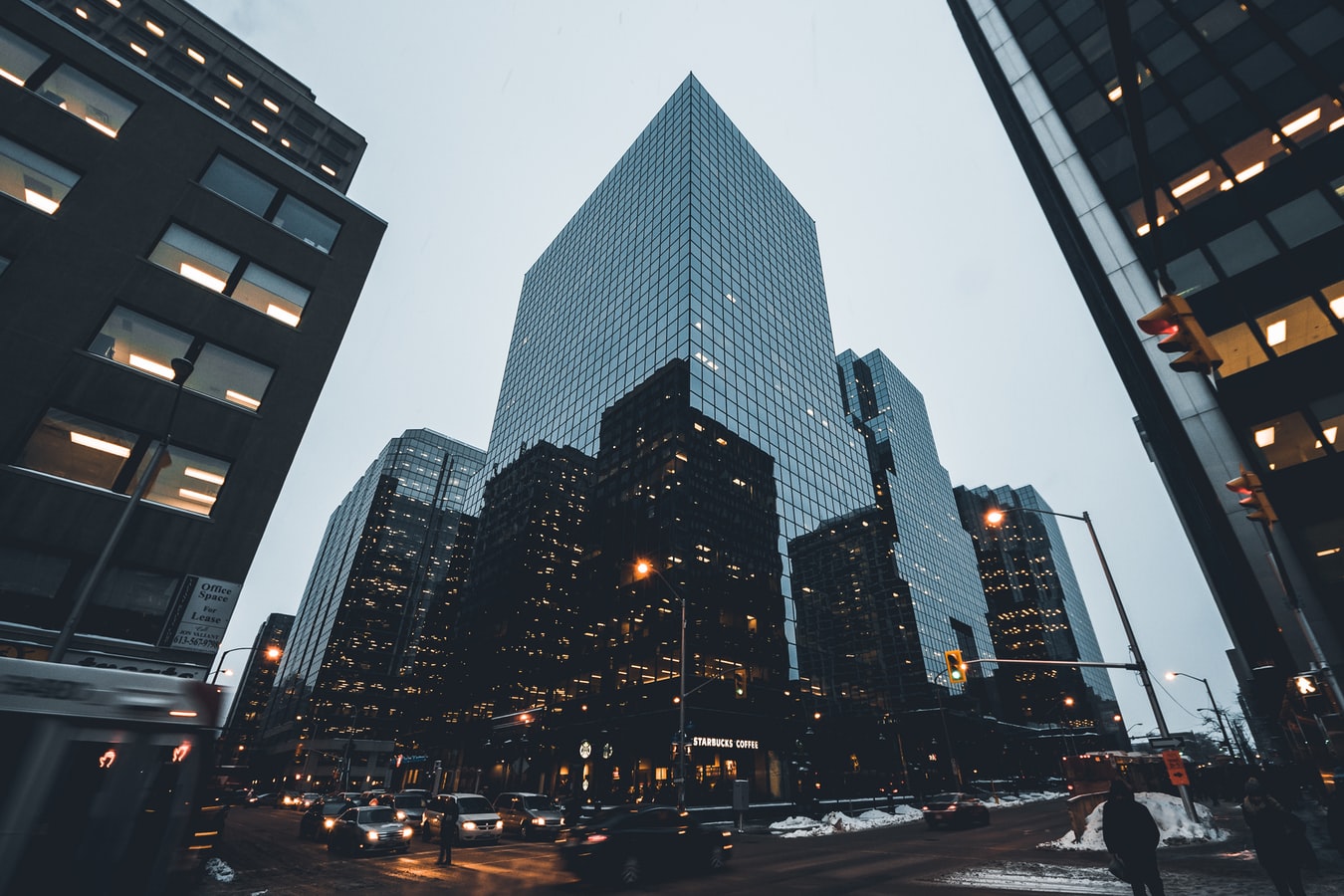 Facility Management
10 – 11:30 A.M.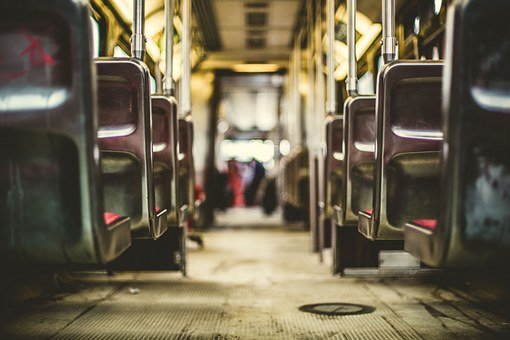 Transportation & Fleet Management
11:30 A.M. – 1 P.M.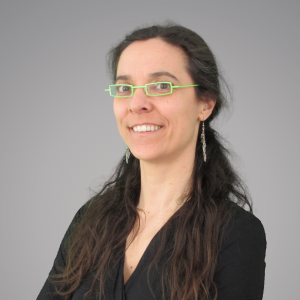 Aure Adell is expert consultant at ECPAR, the network of organisations for sustainable procurement of Québec. For almost 20 years she has supported the deployment of sustainable procurement at local, national and international level in all its different facets – from policy analysis and development to direct implementation support (defining and introducing sustainability criteria in tendering processes, providing trainings and setting monitoring systems to measure results among others). She has worked with the United Nations, the European Commission and several regional and local governments (such as the Basque Government) to spread and equip organisations in their journey to maximise the strategic use of their procurement power towards a resilient, inclusive and sustainable future for all, which includes, of course, a circular economy.
Procurement Assistance Canada
Procurement Assistance Canada (PAC) – Ontario Region was established in August 2006 within Public Services and Procurement Canada to support the Government of Canada's commitment to a procurement system open to small and medium and regionally based businesses. PAC's mandate is to ensure fairness, openness and transparency in federal government procurement.
The Government of Canada is committed to giving small and medium enterprises (SMEs) access to compete for government business. PAC supports SMEs by working to reduce barriers and by simplifying the process for SMEs that want to do business with the Government of Canada.
Menelaos (Manny) Argiropoulos; Chief, SME Stakeholder Engagement, Public Services and Procurement Canada (PSPC) – Procurement Assistance Canada – Ontario Region 
Mr. Menelaos (Manny) Argiropoulos has been working for Public Services and Procurement Canada, Ontario Region for over 20 years. He has held various positions, ranging from Real Estate Advisor to Geomatics Project Manager and is currently the Chief, SME Stakeholder Engagement with Procurement Assistance Canada in Ontario Region. Mr. Argiropoulos is responsible for supplier outreach and engagement for PAC-OR. He also delivers seminars that assist and inform suppliers on how to do business with the Government of Canada, how to navigate the federal procurement system and how to utilize buyandsell.gc.ca and canadabuys.canada.ca, the federal procurement websites.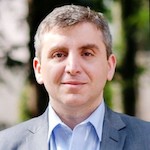 Marcos Alejandro Badra is a sustainability and project management specialist with experience in South America, Europe, and North America. In Argentina, Marcos managed an array of environmental programs and evaluations of urban waste impact studies; and Brazil where he managed 12 recycling facilities and five composting facilities. Relocating to Canada in 2016, Marcos is currently Waste Management Analyst with the City of Richmond where he implements the Hazardous Material Management System to meet regulatory requirements and environmental best practices; and manages its circular economy initiatives to uncover opportunities for the city to implement sustainable best practices, innovative programs, and global environmental plans. In February 2019, Marcos spearheaded a local engagement workshop to introduce vendors and suppliers to circular economy concepts, and guide the city's procurement functions to create demand for circular economy business models with an aim to generate partnerships and pilot projects.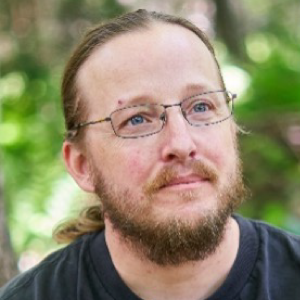 Newly arrived this year in the Federal, Provincial, Territorial and International Relations Directorate within Public Services and Procurement Canada (PSPC), he is mainly working on the collaborative procurement. He is a manager, and researcher at the same time, in charge of a small team of professionals who are mainly dedicated to implement and do outreach related to the Canadian Collaborative Procurement Initiative.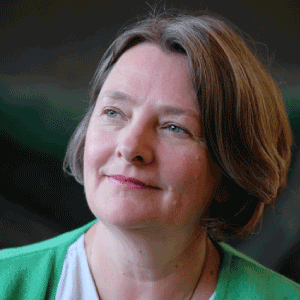 Based in Victoria, BC, Stephanie has worked on environment, economy, and fiscal policy research initiatives for twenty five years. She has worked with Smart Prosperity Institute (previously Sustainable Prosperity) since 2007, first as Director of Carbon Pricing and then as Director of Cities and Communities. Earlier in her career she founded the Pembina Institute's Ecological Fiscal Reform program, worked as a researcher on Parliament Hill, and was a strategic advisor in the Prime Minister's Policy and Research Office. For the past 20 years she has managed Wrangellia Consulting, specializing in climate policy, and carbon pricing, and protected areas management, and helping policy makers distill expert advice, synthesize emerging best practices, and plan new initiatives. Stephanie has served on the Boards of the International Institute for Sustainable Development, the Pembina Institute, Training Resources for the Environmental Community, and the Boreal Songbird Initiative; is past National President of the Board of the Canadian Parks and Wilderness Society; and was a member of the President's Advisory Council of the Royal Society of Canada. She is currently on the Boards of the IISD-Experimental Lakes Area and the Galiano Conservancy Association. She holds a B.A from the University of Toronto and an M.Sc. from the Institute for Industrial Environmental Economics at Lund University, Sweden.
For almost 25 years, Rosemary has been advancing sustainable solutions that advance environmental and social goals that also make economic and business sense. In 2013, she pivoted her career to catalyze the transition to a circular economy, emphasizing upstream innovations that design out waste and foster lasting and shared prosperity. Rosemary is the Project Director of the Share Reuse Repair Initiative whose mission is to foster a vibrant sharing, reuse and repair sector as a meaningful waste and climate solution that supports "circular living" and resilient local economies. Rosemary has taught the Circular Economy at BCIT's School of Business since 2014 and provides consulting services on circular innovation and demand.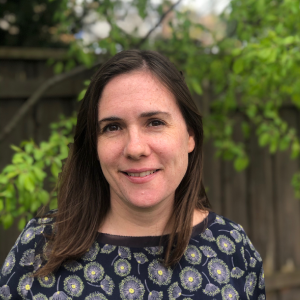 Stephanie Crocker, Co-Founder and Principal Consultant for SCC Consulting.  Stephanie holds a BSc degree in Anthropology and brings 15 years of experience in the charitable sector for health and environmental causes. Stephanie's leadership on the ground, and work as an Executive Director has led public agencies and nonprofits to award winning collaborations and initiatives that have reframed how sectors like health, education and local food intersect. Stephanie is energized and inspired by food systems stakeholder engagement, and is a team lead on the Golden Horseshoe Food & Farming Alliance/University of Guelph research partnership, studying local food procurement in the long-term care sector and affecting policy change.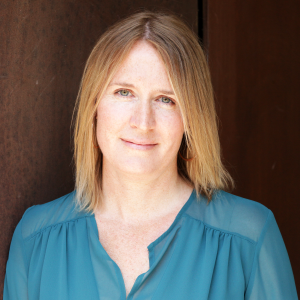 Soni Craik Christie, Co-Founder and Principal Consultant for SCC Consulting.  Soni has a head and a heart for creating and facilitating strategic partnerships that work together on complexities to system change.  She has over 15 years of experience working with public agencies and institutions on reforming their food systems to better represent institutional values, better serve clients and residents, and to elevate the value of healthy and sustainable food through institutional procurement.  Soni sits on the Advisory Council for Farm to Cafeteria Canada and holds a BA in Biology, a Graduate degree in Environmental Management and is a fellow of the University of California at Berkeley Behr's Environmental Leadership Program.  Soni is a team lead on the Golden Horseshoe Food & Farming Alliance/University of Guelph research partnership, studying local food procurement in the long-term care sector and affecting policy change.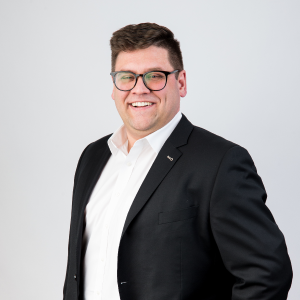 Tim Coldwell is a husband, dad and Mohawk entrepreneur focused on leading by serving, culture, and the monetization of ideas. He serves as President of Chandos, a purpose driven national technical builder leading change in the Canadian construction industry. Chandos is the largest B-Corp certified contractor in the world and is proud to be one hundred percent employee owned. We believe value is created when leaders combine the power of purpose with existing business models to solve the world's greatest problems.
Under Tim's leadership, Chandos has forged partnerships with social enterprises across Canada focusing on employment of at-risk youth and those who are under-represented in the construction industry. Tim is an advisor to San Francisco's Center for Innovation in the Design & Construction Industry and was the founding board chair of the Integrated Project Delivery Alliance. Tim has been named a recipient of Canada's Top 40 Under 40® and is an alumnus of the Governor General's Canadian Leadership Conference.
On Wednesday, June 9, 2021 Mayor Frank G. Jackson swore in Michael Curry as the interim director of the Office of Equal Opportunity (OEO), which is responsible for the administration, monitoring and enforcement of the City's minority and female-owned business enterprise programs; the new programs for smaller, local businesses; Fannie M. Lewis Cleveland Resident Employment Law programs; and prevailing wage compliance.
Michael was previously appointed as the assistant director of OEO in 2017, where he was responsible for managing daily operations. He began serving the City in January 2007 as an assistant contract compliance officer for the Department of Public Utilities. In 2008, Curry helped craft the Cleveland Area Business Code, Chapter 187 of the Codified Ordinances, updating the previous Minority and Female Business Enterprise Code and providing support and benefits for local business enterprises working with the City of Cleveland. He also serves as the City's liaison with the Cleveland Clinic Supplier Diversity Committee.
He received his Juris Doctor from Northwestern University School of Law. He also earned a Bachelor of Arts with a concentration in Political Science from John Carroll University.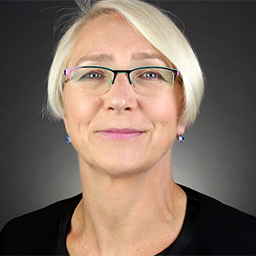 In her role as head of Sustainable Impact, Frances Edmonds is responsible for driving business from sustainability leadership. Focusing on Canadian's sustainable procurement practices Frances is working to change how Canada buys.  Sahe also oversees HP Canada's full suite of corporate social responsibility programs including strategic partnerships with key nonprofit organizations and an industry leading volunteer program. Under Frances's leadership, HP became the most sustainable technology company in Canada in 2018.
From being a founder of WWF's Living Planet @ Work and Living Planet @ Campus programs to her TEDx talk demonstrating the power of collaboration, Frances seeks new and innovative ways to leverage the power of HP to create meaningful change across Canada. Hear more in her recent podcast.
Frances also has a passion for environmental education developing and implementing global environmental education and volunteer programs for HP. She is frequently featured in the news as an expert resource for media on sustainable impact. In 2020 Frances was invited to participate on the Council of Canadian Academies (CCA) expert panel on the Circular Economy with the report to be published in 2021.
Frances received her second Clean 50  award in 2017 recognizing her as one of Canada's top sustainability professionals. She sits on the boards of Learning for a Sustainable Future and the Schulich Centre for Responsible Business advisory council.
Frances started her career with the UK Government as an enforcer of environmental health and safety requirements followed by her role as manager of environmental health and safety in Canada's chemical and pharmaceutical industries. Frances has a degree in Environmental science from Bradford University (UK), a post graduate diploma in Occupational Health and Safety and is a Canadian Registered Safety Professional (CRSP).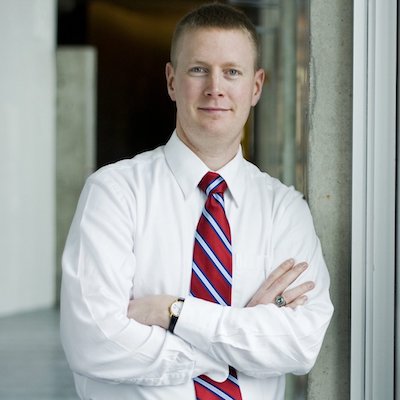 Mark Fisher was appointed Chief Executive Officer of the Council of the Great Lakes by the Council's board in 2014. Mark is a seasoned professional with 13 years of experience in policy-making, strategic business planning, corporate communications, stakeholder engagement, public advocacy, and issues management.
He brings a wealth of experience in international affairs, with a focus on advancing the United States-Canada relationship in the areas of trade, security, natural resource development and environmental protection. He also brings extensive experience providing advice to key decision-makers and influencers, including the Prime Minister of Canada, provincial premiers and ministers, parliamentarians, and C-level executives from the private and not-for-profit sectors.
Mark is a seasoned professional with 13 years of experience in policy-making, strategic business planning, corporate communications, stakeholder engagement, public advocacy, and issues management. He has a wealth of experience in international affairs, with a focus on advancing the Canada-United States relationship in the areas of trade, security, natural resource development and environmental protection. He also brings extensive experience providing advice to key decision-makers and influencers, including the Prime Minister of Canada, provincial premiers and ministers, parliamentarians, and C-level executives from the private and not-for-profit sectors.
Mark Fisher became the President and CEO of the Council of the Great Lakes Region (CGLR) in 2014. Prior to joining CGLR, he served as a foreign policy advisor in the Privy Council Office, which supports the Prime Minister of Canada and the federal Cabinet, where he focused on advancing Canada's interests in North America and the Asia-Pacific region. Mark has extensive experience advising senior decision-makers on a range of socioeconomic and environmental issues facing government, business, and the non-profit sector. In addition to CGLR, he is an elected school board trustee with the Ottawa-Carleton District School Board, is a member of the International Joint Commission's Great Lakes Water Quality Board, and is a director on the board of Easter Seals Ontario. Mark is also a recipient of the Royal Canadian Legion Cadet Medal of Excellence.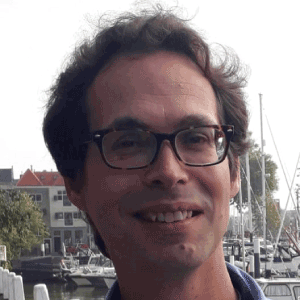 Reinier Guijt works as a senior policymaker on sustainable public procurement (SPP) and specifically on circular procurement for the Dutch Ministry of Infrastructure and Water Management. He has a great drive to create a more sustainable world through procurement. Reinier is co-author of the new Dutch National Plan on SPP. He is responsible for the Dutch SPP criteria tool and the buyer groups. He is involved in promoting circular procurement both internationally and on a regional and local level. Reinier is currently working on a new SPP Manifesto to create further involvement of local governments.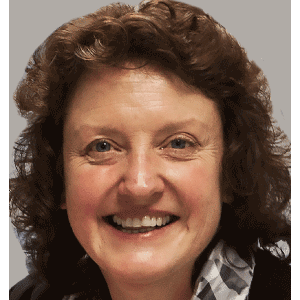 Sandra Hamilton is a Strategic Advisor, thought leader, and Canada's First Social MBA. Having won an international scholarship to advance her work, Sandra re-located to the UK to pursue PhD research which investigates the role of government procurement in society – Price-Taker or Market-Shaper?
To address the 21st Century Grand Challenges of poverty, inequality, and climate change, Sandra sees the WTO Government Procurement Agreement (GPA), which governs US$1.7 trillion in publicly funded contracts across 48 countries, as a potentially powerful, yet currently under-utilized, mechanism to link publicly funded global trade with a socially just transition to a more sustainable economy.
As an industry expert, in 2017, Sandra was nominated by Global Affairs Canada to present her work on 'The Importance of People, in a People, Planet, Profit approach to Sustainability' at the WTO Symposium on Sustainable Government Procurement in Geneva. This year, the WTO invited Sandra to participate in a panel of four global experts to discuss the future role and scope of the WTO-GPA?
WTO 2021 Public Forum: Trade Beyond COVID 19 – Building Resilience, strengthening the multilateral trading system and collective action towards sustainable trade.
Panel Discussion: Do international trade rules, including those in the WTO's Government Procurement Agreement 2012 and Free Trade Agreements, support or hinder countries in achieving this goal? What should be done, and how, so that government procurement can be deployed to make international trade more sustainable and at the same time to help countries to make the shift towards more low-carbon and circular economies (i.e. build back greener)?
Recently appointed as an expert to the British Standards Institute (BSI) Committee on Construction Procurement (CB/500), Sandra envisions a future where all taxpayer funded contracts must be designed to move markets toward the 2030 UN Sustainable Development Goals; to align and support priority environmental, social, and economic public policy goals. Known for her progressive, trade agreement compliant approach, Sandra designed both British Columbia's & Alberta's first Social Procurement Frameworks. By engaging business, construction associations and NGO's in innovative public sector demonstration projects across three Canadian provinces, her work and thinking has contributed to dispelling myths, and shifting mindsets regarding the role of government procurement in society.
About Sandra G. Hamilton:          Researcher Profile
Policy@Manchester Blog:             Rise to the top: Socially responsible public procurement
OPBA Caveat Emptor Article:      Sustainable Public Procurement: Ontario Public Buyers Association
Anders Jönsson is Chief of the innovation policy section of the Economic cooperation and trade division of the United Nations Economic Commission for Europe (UNECE). In that position, he supports post-Soviet economies in their efforts to transform and diversify their economies in the face of globalisation, technological change, and the opportunities that regional integration bring. A centrepiece are the national innovation policy reviews, that take an in-depth look at how to strengthen innovation-led economic growth and integration – including, importantly, the potential of mission-oriented innovation policy and innovation-enhancing procurement for sustainable development, including the circular economy transition.
Anders brings over 20 years of academic and applied experience to bear. After his doctoral research, he worked first in the private sector – starting at a boutique investment consultancy, then at a leading global enterprise heading expansion into a range of developing and emerging economies in Central Asia, Eastern Europe, and Africa. This gave him the wherewithal to work with economic policy, heading several initiatives at the World Economic Forum and designing industrial, ICT, innovation, and SME policies, strategies, and reform initiatives in Cyprus, Central Asia, Zimbabwe, Ghana, Jordan, UAE, Viet Nam, Indonesia, and Vanuatu for various international organisations. During five years at the Organisation for Economic Co-operation and Development (OECD), he headed several programmes with non-member states, first in the Middle East, then in Southeast Asia.
As a Russian speaker, Anders is especially interested in the development of the post-Soviet states, the fourth industrial revolution, and the influence of China and its impending structural transformation on the region.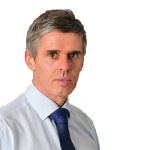 Dr. Mervyn Jones is an independent sustainable procurement specialist who has provided technical support on the development and implementation of the 10YFP: Sustainable Public Procurement Programme, a global framework of action to enhance international co-operation to accelerate the shift towards sustainable consumption and production in developed and developing countries.
He has also contributed to the EU LIFE REBus, a pioneering and testing a methodology that enables companies to transform their strategies to profitable, resilient, and more resource efficient business models (REBMs); and European Clothing Action Plan, which helps public procurers reach their environmental goals by using their buying power to stimulate a circular approach to workwear, and focuses on the clothing supply chain specifically to reduce waste and bring about effective waste recovery.
He previously worked for WRAP, where he led the Construction Waste Prevention programme, Sustainable Procurement, Manufacturing, and Products & Materials Programmes; and has a proven and independently audited track record in initiating and delivering projects that have demonstrated the business case for adopting and embedding more sustainable procurement policies and criteria into tenders and contracts.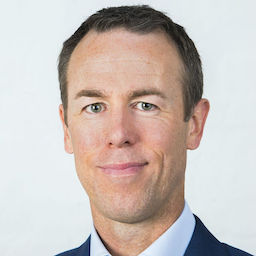 Greg Lavery is the founder and managing director of Rype Office, a circular economy office furniture remanufacturing business in the UK. An engineer by training, Greg has focused his career on improving the sustainability of the built environment. Following an early career with Arup, Greg was awarded a PhD in sustainable building design in the 1990s. He built from startup what became Australia's largest solar business, Origin Solar, and as a strategy consultant with Bain and Booz Allen Hamilton assisted organisations to create innovative sustainable business models, including Masdar City, Interface, Shell and ClimateWorks Australia.
Following a successful career as a Chartered Land Surveyor John has spent over 20 years working in the public sector for Cardiff Council and the Welsh Government. John has a breadth of experience in developing and implementing transformation projects within the public sector across housing, community planning and procurement.  John joined the Council's Commissioning & Procurement Team in 2012, during this time the Team has received numerous awards for the innovative procurement solutions they have developed and implemented.  John is driving the delivery of Socially Responsible Procurement agenda in Cardiff Council, which includes increasing the community benefits delivered through Council contracts, embedding fair work practices into procurement processes and leading the promotion of the 'real' Living Wage agenda which has resulted in Cardiff being recognised as the UK's second 'real' Living Wage city and first capital city.  John is now part of the team tasked with developing, implementing and embedding a circular procurement approach within Cardiff Council to enable it to hit its 2030 target of being a Carbon Neutral Council.  John also works for Atebion Solutions the Council's company delivering a range of procurement solutions.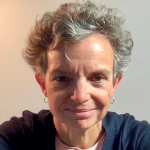 Soledad (Sol) Reeve is a Senior Advisor in Green Procurement at the Treasury Board of Canada Secretariat's Centre for Greening Government. Sol has practiced green procurement for fourteen years, working for the Province of BC before she joined the federal government in 2019. Over that time she has developed environmental policy and procedures in all major procurement categories and has pioneered strategic purchases for clean technologies, and most recently is exploring how to account for life cycle carbon emissions in the procurement process.  Sol is a Member of Canada's 2019 Clean50 Award in the public sector category, and the inaugural winner of Clean50's Sustainable Procurement Award.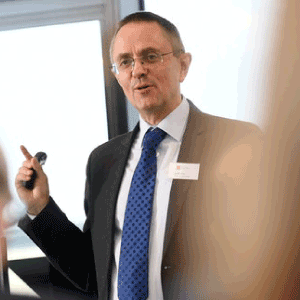 Leona Silberstein works as an environmental inspector in the city of Helsinki. Her job includes supervision work in the areas of waste operations and noise prevention. In addition, Leona is responsible for promoting circular economy in the city. At present, she is in charge of creating a roadmap for circular and sharing economy for the city organization. She has also trained the city's employees in climate issues and circular economy. Recently she has participated in a EIT Klimate CIK coordinated project called 'Circular Cities', which aims to find ways to implement circular economy in cities' operations. Helsinki leads the work package 5, which focuses on circularity in public procurement within the construction sector.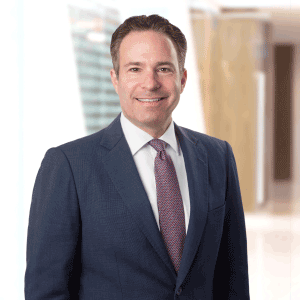 Jeff Weiss spent more than 15 years in senior legal, policy, diplomatic, negotiation, and political roles in the US government across three administrations – including at the White House, Office of the US Trade Representative (USTR), and the Office of the Secretary of Commerce – and now co-chairs Steptoe's internationally recognized International Trade Policy practice and leads the firm's Supply Chain team. 
Drawing on the insights he gained while in government, Jeff helps clients effectively navigate complex global trade issues at the intersection of international trade, regulation, and standards, and develop and execute cross-cutting policy strategies. He advises and advocates for clients before the US congress and the administration, on a broad spectrum of matters related to international trade and investment, including: technical regulations, standards, permitting and infrastructure, conformity assessment procedures, digital economy, market access, and maritime and logistics. He provides counsel to clients, including governments, on issues arising under free trade agreements and in other international fora, the World Trade Organization (WTO), and under US trade and customs law. Given his strong background working on international regulatory and standards issues at three US agencies, he works closely with his colleagues and Steptoe's foreign offices to help clients navigate and influence developments in those areas.
As lead of the Steptoe Supply Chain team, Jeff works with companies, trade associations, and coalitions to craft and implement advocacy plans to strengthen, build, or rebuild US supply chains. He also counsels companies looking to establish new, or shift existing, supply chains. His trade advocacy efforts have involved the full panoply of legal and policy tools, including: border measures, tax credits, changes to procurement policy, climate measures, patent protection, and creation of new structures within government.
Clients benefit from the regulatory and policy insights Jeff gained while serving in a number of trade-related positions across the US government. From 2015-2017, Jeff served as deputy director for policy and strategic planning at Commerce, where, as the second-ranking official in the policy office, he served as a senior advisor to the Commerce Secretary on a wide range of economic policy issues, including port and supply chain issues. He was the lead US digital economy negotiator at the G20 talks hosted by China in 2016 and Germany in 2017 – which included negotiations on the free flow of data, cybersecurity, standards, competition, and privacy – and led development of the US strategy for international cybersecurity standardization. Jeff also previously served as associate administrator of the Office of Information and Regulatory Affairs at the White House Office of Management and Budget. In this role, he served as the political deputy to the administrator, led development of US regulatory and standards policy and White House review of significant executive branch regulatory actions, and served as the US co-chair of the regulatory cooperation councils with Canada, the European Union, and Mexico.
Earlier in his government career, Jeff served at the USTR as senior director for Technical Barriers to Trade (TBT), assistant general counsel, and assistant legal advisor at the Mission of the United States to the WTO in Geneva. While at USTR, Jeff served as the lead US negotiator and policymaker on technical barriers to trade at the WTO TBT Committee, non-agricultural market access negotiations, and in the Trans-Pacific Partnership talks. As the TBT negotiator, Jeff assisted US companies and trade associations in addressing dozens of foreign market access issues involving automobiles, chemicals, cosmetics, medical devices, wine, distilled spirits, information communications technology products, pharmaceuticals, appliances, children's products, textiles and apparel, and food and agricultural goods, among others. Jeff also represented the United States in WTO disputes and the DSU negotiations during the Doha Round, served as the lead US lawyer on the 2006 Softwood Lumber Agreement, and was chief lawyer for NAFTA from 2004 to 2007.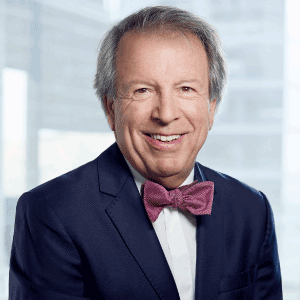 As President and Chief Executive Officer of the Aluminium Association of Canada (AAC) since 2009, Jean Simard is the industry's official representative and spokesperson with governments, business associations and the media, as well as with international organizations linked to the industry.
Mr. Simard holds a degree in Civil Law from the University of Ottawa, and is a member of the Barreau du Québec. He possesses extensive professional experience in public and government relations, mainly in sustainable development, energy and environmental affairs. Prior to joining the AAC, he was Vice-President Sustainable Development, Public and Governmental Affairs, at Gaz Métro, a Quebec-based energy company.
Mr. Simard represents the AAC at the International Aluminium Institute (IAI) and at the Aluminium Stewardship Initiative (ASI). He is a member of the Board of Directors and of the Executive Committee of the Quebec Industrial Aluminium Cluster (AluQuébec), as well as a member of the Board (Treasurer) of the Conseilpatronal de l'environnement du Québec (CPEQ). Co-founder and member of the Board and Steering committee of SWITCH, the Alliance for a greener economy, he is one of the Leaders of the Canadian Smart Prosperity initiative. He is a member of the Advisory Council of the newly created Canadian Institute for Climate Choices. He is a member of the Steering Committee of Forum Concertation on Circular Economy and of the Public Affairs Committee of the Quebec Employers Council. He chairs the Board of Directors of the Quebec Music & Art Conservatories Foundation and is a member of the Board of Petits Chanteurs du Mont-Royal. He is also a member of the Ambassador Circle of Nature Conservancy Canada's, Quebec Chapter.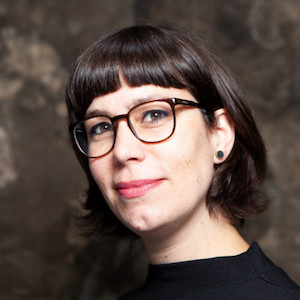 Maud is a senior project manager at SKAO, a non-profit organisation that manages the Dutch GPP instrument the CO2 Performance Ladder. She has been working on the development and implementation of the CO2Performance Ladder in the Netherlands for over a decade. She is managing SKAOs national GPP program, which includes collaborations with the national governments on all levels. Recently SKAO started a feasibility study to disseminate the Ladder in Europe. Maud is project manager of this international project.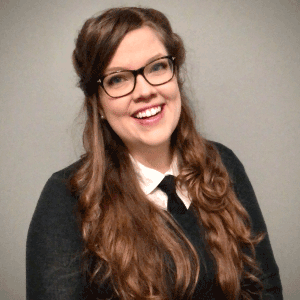 Andrea Westfall (she/her) is a Certified Sustainability Practitioner who has worked in various roles in supply chain in both the public and private sectors, including project management, process and policy development, and strategic sourcing. Andrea began work at the City of Mississauga as an Intermediate Buyer before transitioning to the role of Sustainable Procurement Coordinator, where she works to balance fiscal responsibility, social equity and environmental stewardship in the City's purchases.